I have a question: Have any of you ever stalked a movie set? The reason I ask is because, Mr. Robert Pattinson is going to be in my neck of the woods this weekend filming Water for Elephants. I have a pretty good idea of where Rob and Reese Witherspoon will be, but is it a waste of time? I'm not a huge RPatz fan but it would be fun to say I met him! Do you think I should lurk about? If you have any stalking advice let me know!
**Update: Nevermind. It seems I missed my opportunity.Rob was shooting his scenes this morning and is possibly leaving tomorrow. I probably wouldn't have went anyway! My local news has turned into the paparazzi, they took a very blurry picture of Rob exiting his vehicle this morning in a hoodie! 🙂
Kirsten Miller author of The Eternal Ones has a really fun feature on her blog. You can send her a picture of yourself and she will tell you who you were in your past life! She posted my past life story on Monday. If you want more info on how it works go here!
And by the way, The Eternal Ones is a GREAT read!!
Somehow I keep missing out on the huge book giveaways and I would really like to participate! There are two coming up that I am all signed up for and I wanted to mention them in case you keep missing out on them too!
Kirthi at Pages is having a Green Extravaganza! All the giveaways will be posted on August 9th. Go here to sign up!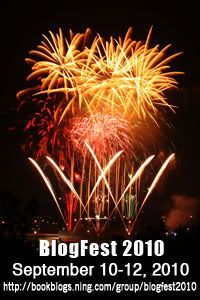 A Journey Through Books is also hosting Blogfest 2010. This one is going to be HUGE! Go sign up now!!
One last thing, I sent out another batch of Read-a-Thon prizes today! So some of you will be getting some books next week. The last batch will be sent out next Friday!
Related Posts